Share Savings Account
Personal

Deposits

Share Savings Account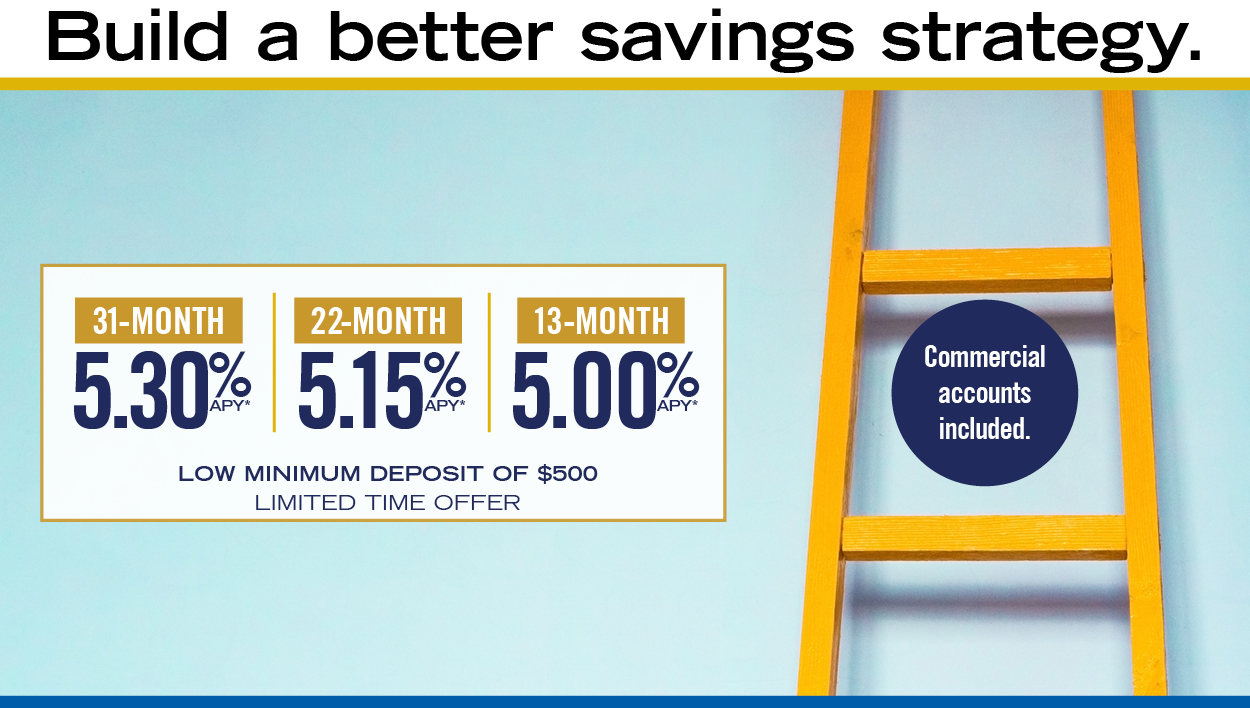 Share Term Certificates (CDs)

A more secure place to save your money and still have it work hard for you. Typically, the longer you put your money in, the higher dividends it pays.
Terms from 91 days to 60 months
$500 minimum deposit required
Ask your Member Service Representative or click for current rates.


*Annual Percentage Yield for 31-Month Share Term Certificate (CD) is 5.30%; 22-Month Share Term Certificate (CD) is 5.15%; 13-Month Share Term Certificate (CD) is 5.00%. Rates are accurate as of 8/14/2023. Minimum deposit of $500 is required. Specific services, rates, and fees are subject to change without notice. Early withdrawal penalties apply.
---
Yield-Plus Savings
When you want your money to work a little harder, maintain a higher minimum balance to earn a higher rate.
Requires an initial deposit and minimum balance of $2,000
No monthly service charges, even when minimum balance is not maintained (earns Regular Share Savings rate when balance falls below minimum)
Detailed periodic statements
---
Regular Share Savings

Your Share Savings Account represents ownership and membership in the credit union.
Minimum $25 balance required
No minimum balance required above $25 to earn interest (interest applied at the end of each quarter)
---
Holiday Club Savings
Save up for the holidays or a well-deserved vacation.
Deposits can be made in person, through payroll deduction, or by mail
Christmas Club funds can be withdrawn from November 1 through January 31 without penalty
Vacation Club funds can be withdrawn from May 1 through July 31 without penalty
Your savings are federally insured to at least $250,000 and backed by the full faith and credit of the United States Government. Learn more.