How to Join
Join and Prosper.®
Our community-based charter allows anyone who lives, works, worships or attends school in Greenville County to join. Membership is also available to relatives of members. To complete a membership application, you will be asked to provide proof of your eligibility.
Your membership in Greenville Federal Credit Union is established by setting up and maintaining a Share Savings Account. Upon establishment of your account all the services and benefits afforded to members are immediately available to you.
For more information about the many services and account options our credit union can offer please visit the Personal and Commercial Services sections, or contact us via phone at 800.336.6309.
Join by following these steps:
1. Fill out a Membership Application online or at a branch to open your Share Savings Account.
2. Submit your application and minimum $25 Share Savings Account deposit. You will need the following information in order to complete the application:
A form of ID including a current government issued photo ID, US Driver's License, State ID or passport
Proof of your current physical address if it is not listed on your ID (such as a utility bill, account statement or lease agreement with your name and current physical address)
Social Security Number
3. Receive your account number and information.
Once you receive your membership and account details you may access your accounts online, at any branch or by calling our Contact Center.
Please review the Membership Agreement and New Account Disclosure.
---
Greenville High Student Membership and Savings Account Application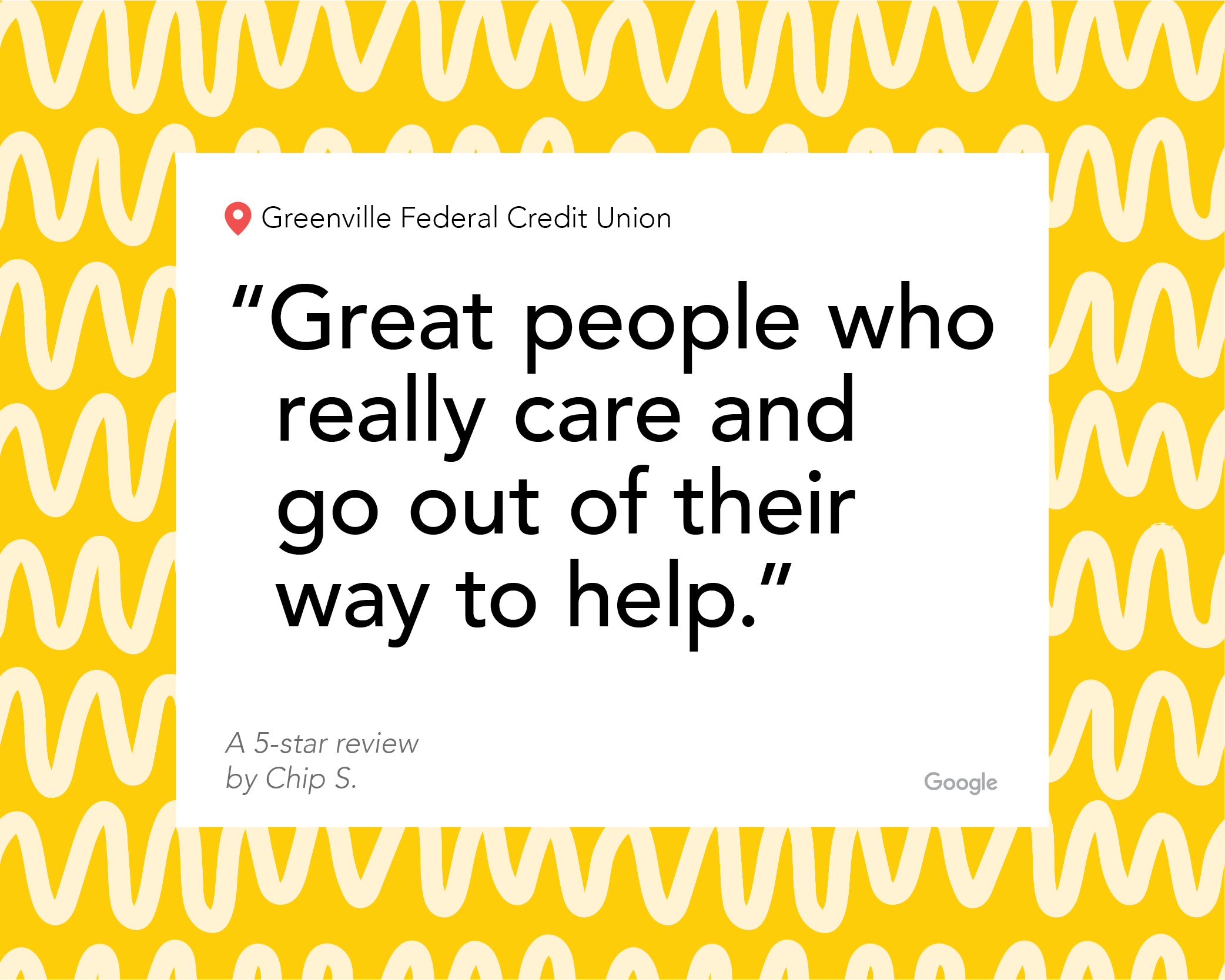 ---
---
If you are interested in joining our Company Partner Program click here.
---