Personal Loans
Personal

Loans and Credit

Personal Loans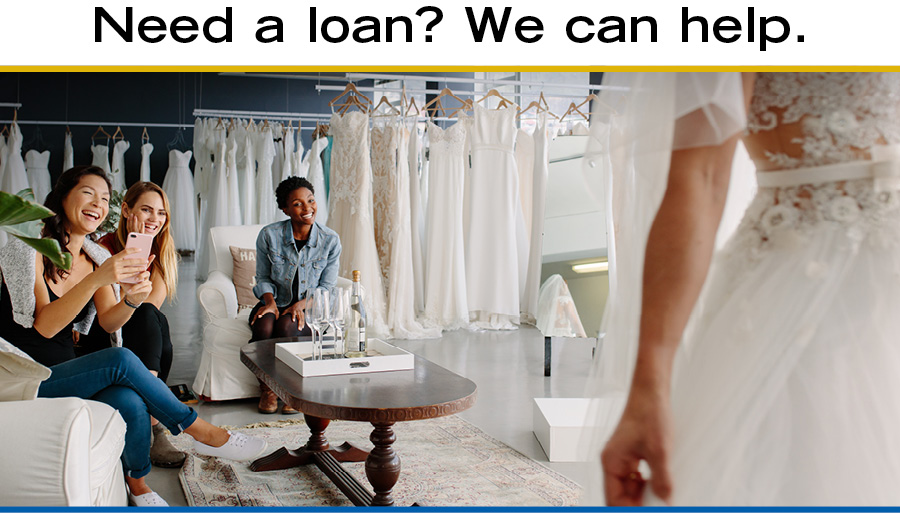 Sometimes life's big moments are planned, and sometimes they are completely unexpected. Either way, we're here to help.
Whether you're looking to finance a big life event, make improvements to your home, cover unexpected expenses or consolidate your debt, the credit union can help you save money with lower rates and fewer fees.
Our lenders make decisions locally – right here in Greenville – and our goal is to help you find the smartest ways to save money and simplify your finances. Apply online now.

You can get a low-interest loan for just about any reason including:
Special occasions – holidays, wedding, vacation, graduation gifts
Home improvement (appliances, furnishings, maintenance)
Replacement of lost wages
Debt consolidation
Car repairs

Medical bills, elective procedures (cosmetic surgery), dental
Credit card payoff
Relocation expenses

Adoption
Fertility treatments
Based on your credit history and financial situation, we can help you get a loan when needed.
Not a member yet? Our community-based charter allows anyone who lives, works, worships or attends school in Greenville County to join.
Apply now for a Personal Loan.
---
Personal Loan Pre-Approval Checklist
We will need a few items to complete your loan processing and underwriting.
Invoice/Estimate (if applicable)
Payoff statements (if purchased) for debt consolidations including payoff amounts, account number and mailing address
Original vehicle title at loan closing if Greenville Federal Credit Union is putting a lien on your vehicle (if applicable)
Proof of income including paystubs, W2, two years of tax returns, SSI/Pension award letters, or court ordered documentation
Insurance binder listing Greenville Federal Credit Union, 1501 Wade Hampton Blvd Greenville, SC 29609, as the lien or loss payee
---
Pay off your loan faster.

Our Kasasa Loan™ lets you pay ahead to save on interest. And access extra payments at any time.
Competitive rates for a wide variety of personal needs
Pay extra to shorten the term and save on interest
Access that extra cash at any time — without penalties
Manage your loan with a mobile-friendly dashboard


---
Share Secured Loans
A share secured loan uses the funds in an interest-bearing account—a savings account or certificate of deposit (CD)—as collateral. When you apply for a share secured loan you agree to pledge that money to the credit union while you repay the loan.
When the share secured loan is approved, you receive the funds for the loan from the credit union, but the amount in your savings account or CD that is pledged as collateral becomes unavailable for withdrawals. You then make fixed monthly payments to repay your loan depending on the terms of your loan. As you make payments, the amount pledged as collateral reduces - becoming smaller and smaller until the loan is completely repaid and all the pledged funds are released.
A share secured loan typically has fewer requirements, a better rate than non-secured loans or credit, and offers a great way to improve your credit score as you make on-time payments.