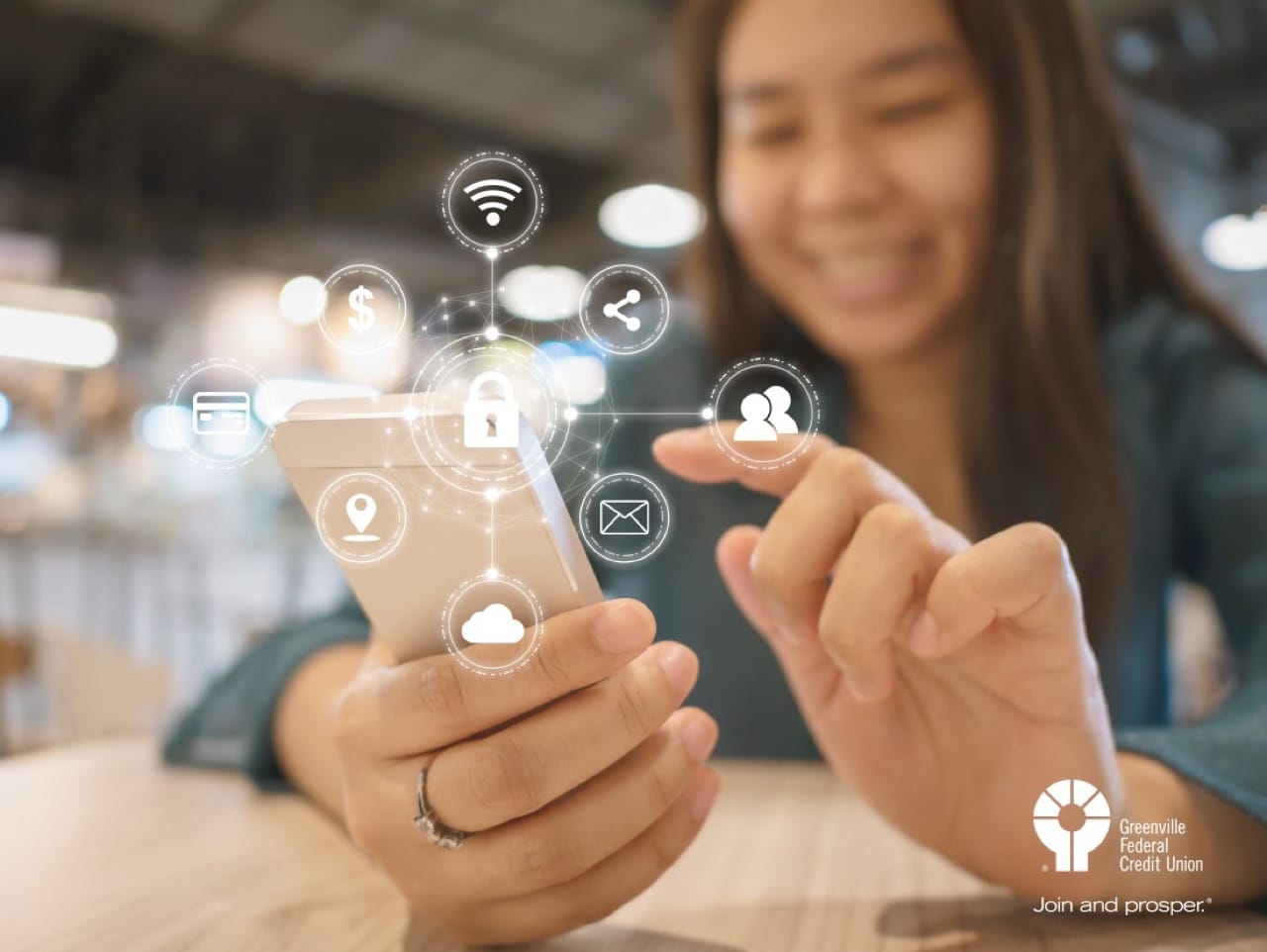 Fraud prevention text alerts and card controls are coming to your mobile device.
With the pervasiveness of fraudsters, hackers and identity thieves preying on financial institutions and their members every single day, the credit union places the highest priority on fraud prevention planning and strategy. We have a dedicated team of professionals that continually research new prevention methods and tools and to protect our members and their accounts. We're pleased to announce mobile device features that will enable members to proactively help monitor and prevent fraud.
New! Fraud Text Alert System
In the next few weeks the credit union will implement a Fraud Text Alert system that will allow us to send mobile text alerts to members when suspicious activity is detected on their accounts. Details on the Fraud Text Alert system will be announced when testing is complete.
New! Debit card control features in the mobile app that allow you to turn your debit card off and on.
New debit card controls are being added to our mobile app that will enable users to safeguard their debit cards by controlling when, where and how they are used. Details on the new debit card controls will be announced when testing is complete.
Card Lock: The app that gives you full control of your Visa credit card.
Members already have access to the Card Lock app to control their credit union credit cards. The Card Lock app is available in both Google Play Store and the App Store. For more information about Card Lock visit: www.greenvillefcu.com/card-lock.
For up-to-the-minute information on the latest fraud prevention news and tips members can visit the Fraud Prevention page on our website: www.greenvillefcu.com/fraud-prevention. While our members' accounts and credit and debit cards have some of the best fraud prevention measures available, we ask you to monitor your accounts regularly to help identify potential fraudulent activity. Additional steps you can take to reduce the risk of future identify theft:
Routinely review your credit reports, credit card activity and credit union activity and statements.
Shred or completely destroy all documents containing personally identifiable information or account numbers.
Secure your computer. Never use an unsecured Wi-Fi connection for online transactions and keep your computer malware free.
Please contact the credit union immediately should you suspect or experience any fraudulent activities associated with your credit union accounts or services.