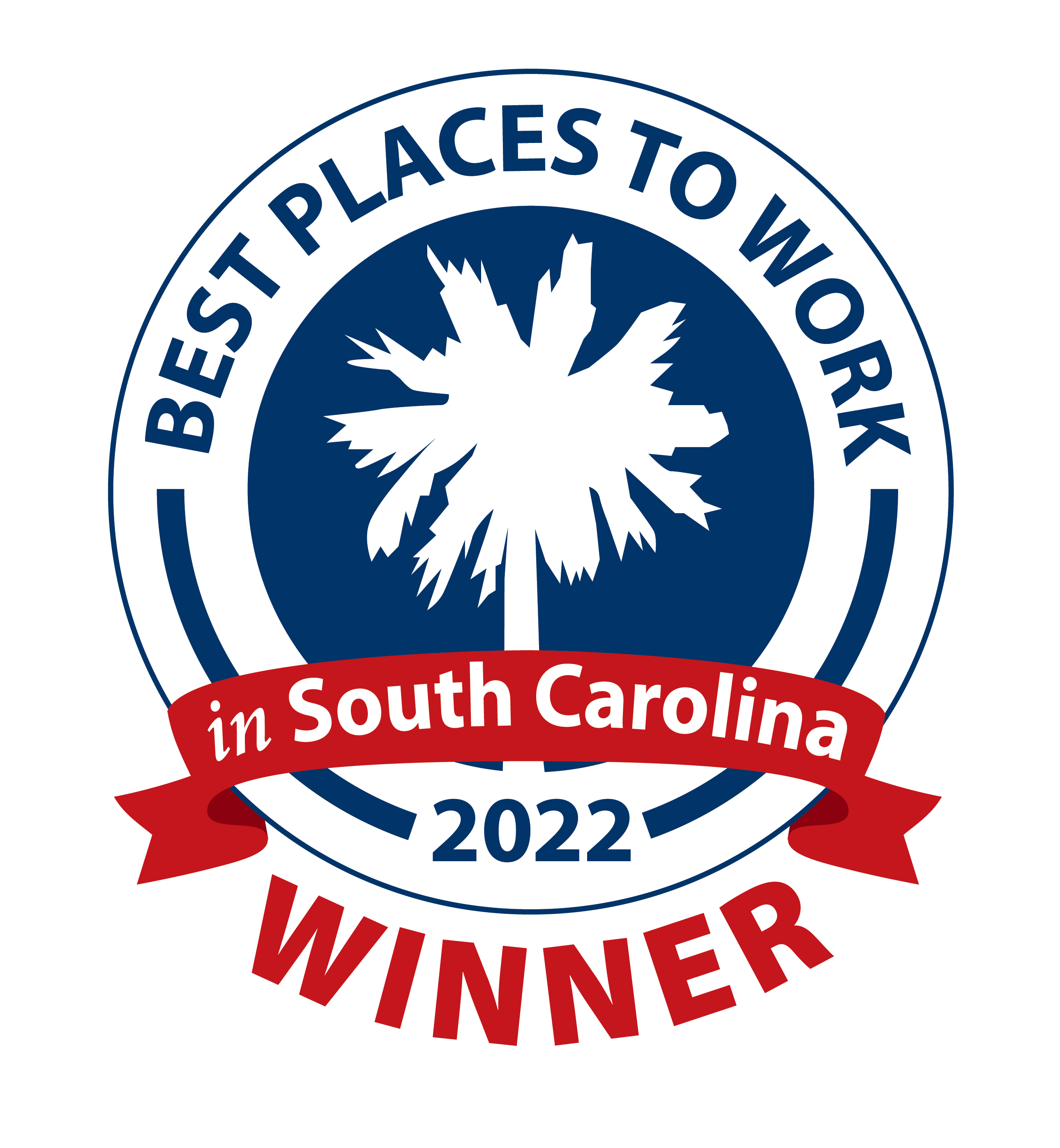 Greenville Federal Credit Union has been named one of the Best Places to Work in South Carolina for 2022 by SC Biz News and Best Companies Group. The annual program recognizes and honors the best employers in the state that excel at creating positive and supportive workplaces for employees.
"We are thrilled to be recognized as one of the Best Places to Work in South Carolina," said Paul Hughes, credit union president and CEO. "Our goal is to create a healthy work environment that allows our staff to be their very best and rewards them for a job well done. This designation is truly a reflection of their unwavering commitment to service and teamwork. I am constantly impressed with their dedication to our mission and to serving our members with integrity and excellence."
The 119 companies chosen this year range from contractors to suppliers, distributors, and credit unions. Each company was surveyed in a two-part process which included an employer questionnaire about policies and procedures as well as an employee survey with eight focus areas including work environment, pay and benefits, leadership and planning, and overall engagement. Greenville Federal Credit Union was one of six credit unions among the list.
About Greenville Federal Credit Union
Greenville Federal Credit Union is a not-for-profit financial alternative to traditional banking with five branch locations in Greenville, Greer, and Mauldin serving more than 32,000 members. The more than $410 million credit union was founded by nine employees from the School District of Greenville County as an educator's credit union in 1968. In 2001, the credit union approved a conversion to a community-based charter to serve anyone who lives, works, worships, or attends school in Greenville County. The National Credit Union Administration (NCUA), an agency of the federal government, insures all accounts up to $250,000. For more information, please visit the credit union's website at www.greenvillefcu.com or call 864.235.6309.