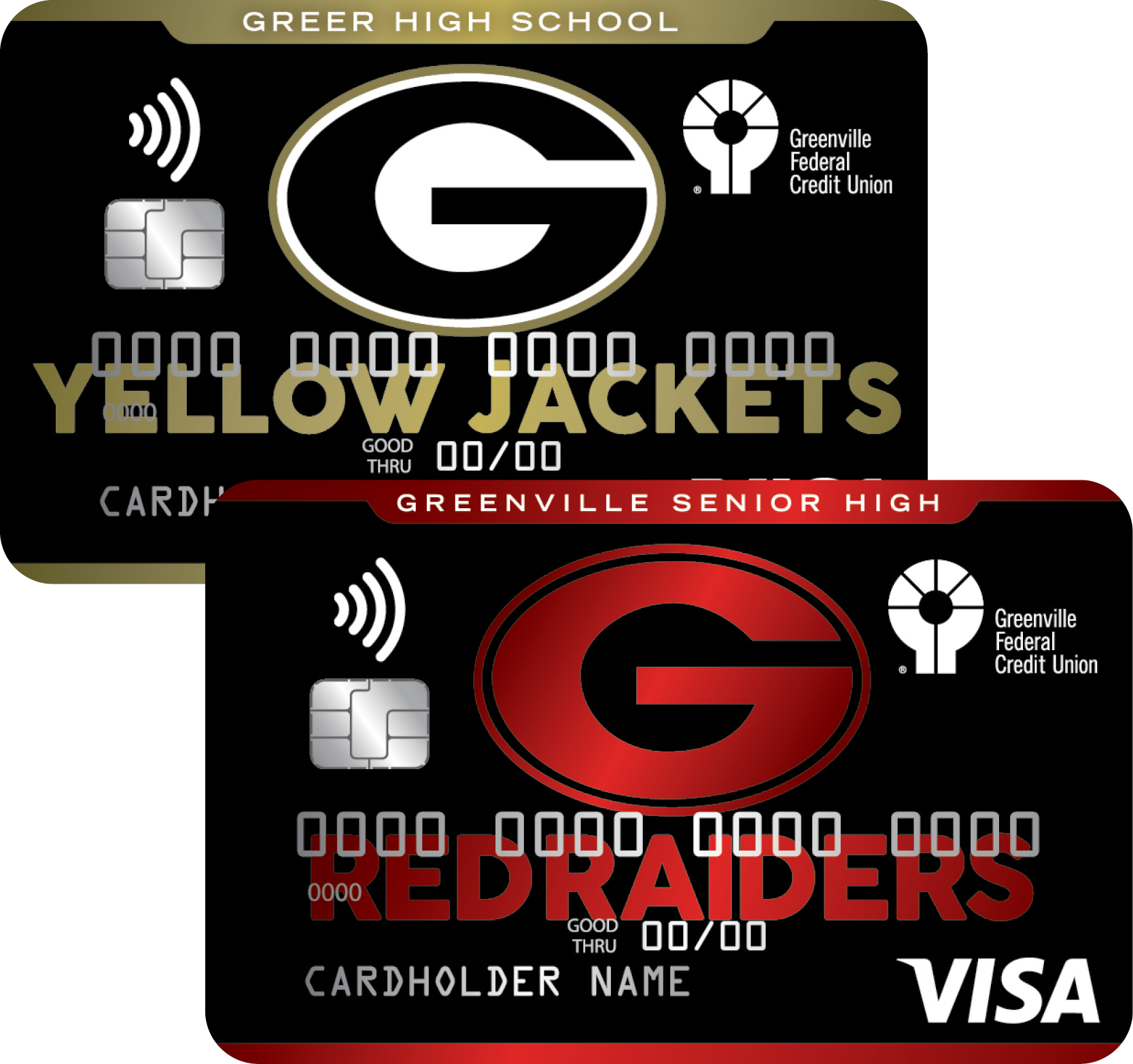 The schools will earn $10 for every affinity debit card issued.
Greenville Federal Credit Union announced the addition of two new affinity Visa® debit cards designed to benefit Greer High and Greenville High. The two cards are available to any credit union checking account holder. The cards reflect the logo, branding, and colors of the schools where the credit union runs its student-branch programs. For every affinity debit card issued, the credit union will donate the $10.00 issuance fee back to the respective school.
"Community support for these two high schools is exceptionally strong. We've been asked many times if our school-branded debit cards would ever be available for all members," said credit union president Paul Hughes. "We are pleased to offer these cards for anyone in Greenville County - parents, alumni, staff and supporters - as a means to show school spirit and help support school programs."
Anyone who lives, works, worships, or attends school in Greenville County may request a Greenville Federal Credit Union High School Affinity debit when they open a checking account with the credit union. Checking accounts and Visa debit cards are subject to credit approval. Greenville Federal Credit Union membership eligibility requirements apply, and specific services, rates, and fees may vary.

Learn more about the Greer and Greenville High School Branch programs.