Platinum
Personal

Loans and Credit

Credit Cards

Platinum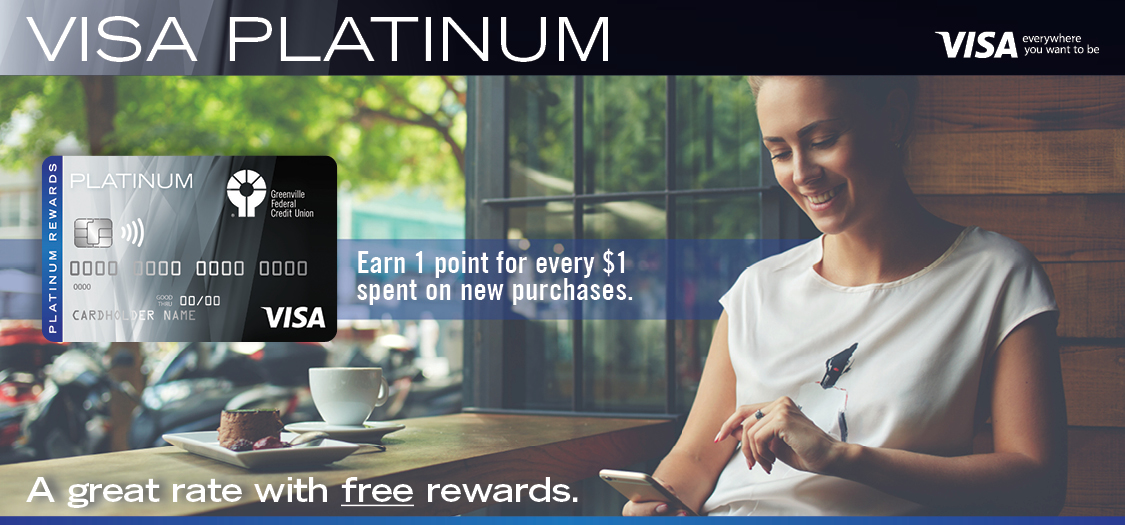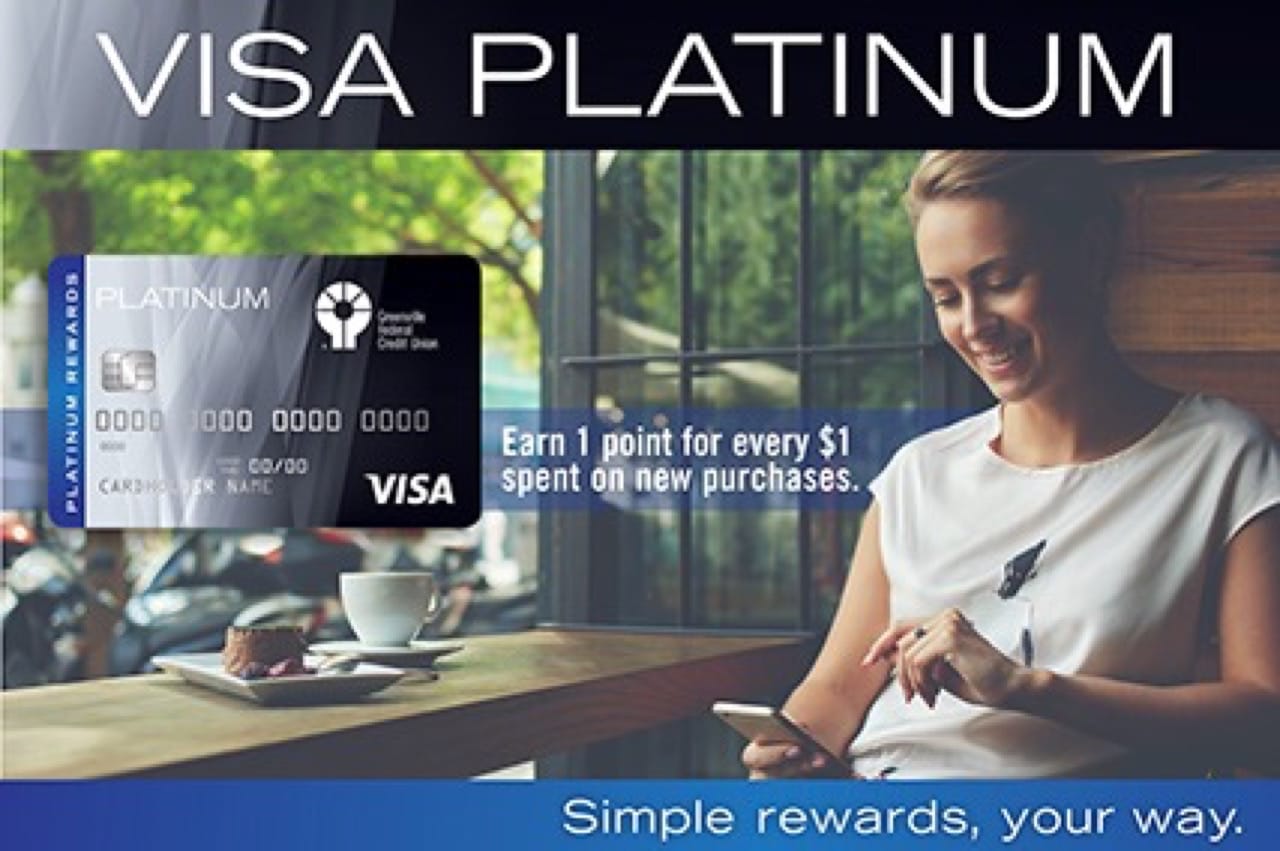 Visa® Platinum: A great rate and no annual fee.

Greenville Federal Credit Union's all new Visa Platinum card lets you earn reward points on every purchase with no annual fee and a great rate. Points can be redeemed for cash, travel, merchandise or donation to local charity.
5,000 Welcome Bonus Points2
Earn 1 point for every $1 spent on purchases1
No Annual Fee
Free Balance Transfer3
Redeem points for cash, travel, merchandise or gift cards. Visit the CURewards website to learn more.
Not a member yet? Our community-based charter allows anyone who lives, works, worships or attends school in Greenville County to join.
---
All of our credit cards offer the following benefits and protections to cardholders:
Free Balance Transfer
Consolidate multiple credit card balances to your Greenville Federal Credit Union Visa for better terms and the convenience of one monthly payment. Balance transfers are always free.
You have three ways to transfer a balance to your credit union Visa: by visiting a branch, by calling our Contact Center, or by utilizing Online Banking. Before getting started you'll need the name of the other card's financial institution, payment mailing address, full account number and your current balance.
Come by any branch or call our Contact Center (800.336.6309). Or, help yourself by logging in to Online Banking, selecting your credit card account, then find Credit Card Statements and Management, and then Services/Balance Consolidation in the menu. Follow the prompts.
The credit union will apply the other card's balance to your credit union VISA, while at the same time issue and send a check for the payoff of your balance directly to the financial institution of the other card. There is no charge for this service.
---
International Transaction Monitoring

Traveling outside of the U.S? Please notify the credit union. To protect your account, the credit union monitors your Visa transactions for potentially fraudulent activity for all international transactions, a sudden string of costly purchases, or any pattern associated with new fraud trends around the world. Some transactions may be blocked. Members who plan on using their cards out of state or internationally should contact the credit union to exclude their cards from this block. This safety feature is designed to prevent fraud when you least expect it. If you card is blocked, contact 1-866-820-6796 to have your card unblocked.
---
Visa Secure
Greenville Federal Credit Union Visa cards offer added online shopping security through Visa Secure.
1 Certain restrictions, limitations, and exclusions apply. Refer to full program terms and conditions to confirm specific coverage levels.
2 Welcome Bonus points offer not available to either current cardholders of this credit card or previous cardholders of this credit card. To qualify and receive your Welcome Bonus points, you must make purchases totaling $1,000 or more during the first 90 days from account opening. Purchases do not include balance transfers, cash advances, foreign currency, checks that access your account, interest, unauthorized or fraudulent charges, or fees of any kind, including an annual fee, if applicable. In rare instances, your period to spend total $1,000 may be shorter than 90 days if there is a delay in receiving your Card. Qualifying purchases may be made by the primary cardholder and any secondary cardholders on the account. After qualifying, please allow a full statement cycle for Welcome Bonus points to post to your account. To be eligible for this offer, account must be open and not in default at the time of fulfillment. Greenville Federal Credit Union reserves the right to modify or revoke this offer at any time.

3 Free Balance Transfer/Consolidation allows the credit union to process balance transfer requests to your Visa Signature card. For security purposes, cardholders will be required to go through an authentication/verification process before a balance consolidation is processed. This is a free service. Balance transfers do not earn rewards.
---
---
---
---
Learn more about our other credit card options here.
---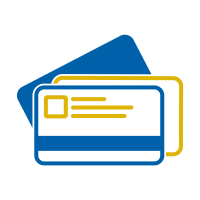 Card Manager

Take control of your credit card, right from mobile banking. Learn more.
---