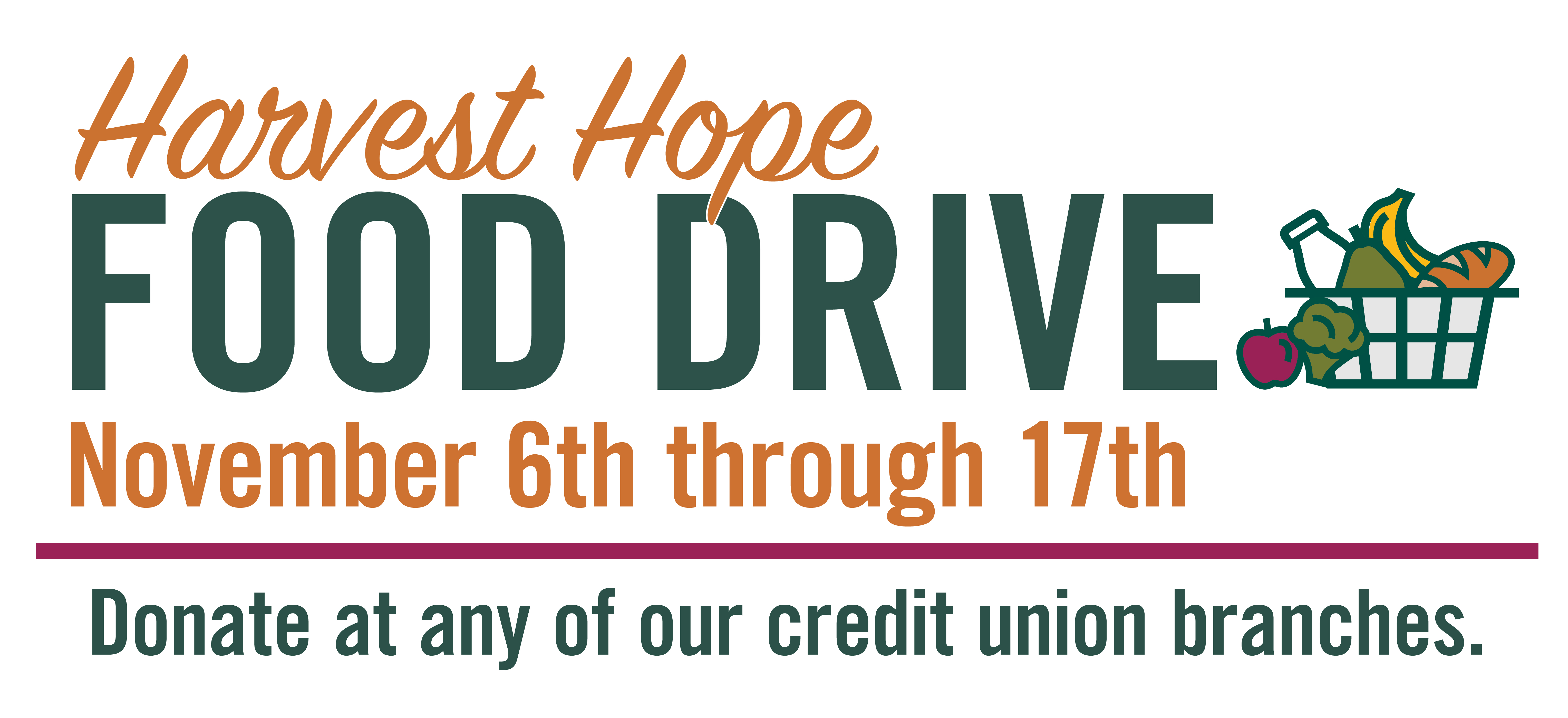 Greenville Federal Credit Union will host a community food drive from November 6 – 17 to support Harvest Hope, South Carolina's largest food bank. The public is invited to drop off non-perishable food and pantry items at any of the credit union's four branch locations during regular business hours. All items will be collected and delivered to the Greenville branch of Harvest Hope.
As many families continue to feel the pressure of inflation in their grocery bills, the need to keep the shelves stocked at our local food banks is critical. "As we head into the season marked by food and celebration, we want to show our gratitude by sharing what we have with the most vulnerable in our community," said Paul Hughes, President of Greenville Federal Credit Union. Rallying our credit union members, employees, and community to support those with food insecurity is especially meaningful this time of year. "A food drive is a simple way we can make a big impact for those in need. Dropping off a couple of extra cans from your pantry or your next grocery run can mean a meal for a hungry family."
Currently, the most needed items are:
Canned goods
Dry Beans
Mac & Cheese
Paper Goods
Peanut Butter
No glass containers, please.
Donations will be collected from November 6 - 17 during regular business hours at the following credit union locations:
3375 Pelham Rd., Greenville, SC 29615
1501 Wade Hampton Blvd., Greenville, SC 29609
107 W. Church St., Greer, SC 29650
142 Tanner Rd., Greenville, SC 29607
The credit union's two High School branches – The Branch at Greenville High and The Branch at Greer High – will also host food drives within their respective schools during the same timeframe. Students and staff can drop off items during lunch.
About Greenville Federal Credit Union
Greenville Federal Credit Union is a not-for-profit financial alternative to traditional banking with five branch locations in Greenville, Greer, and Mauldin serving more than 33,000 members. The more than $420 million credit union was founded by nine employees from the School District of Greenville County as an educator's credit union in 1968. In 2001, the credit union approved a conversion to a community-based charter to serve anyone who lives, works, worships, or attends school in Greenville County. The National Credit Union Administration (NCUA), an agency of the federal government, insures all accounts up to $250,000.