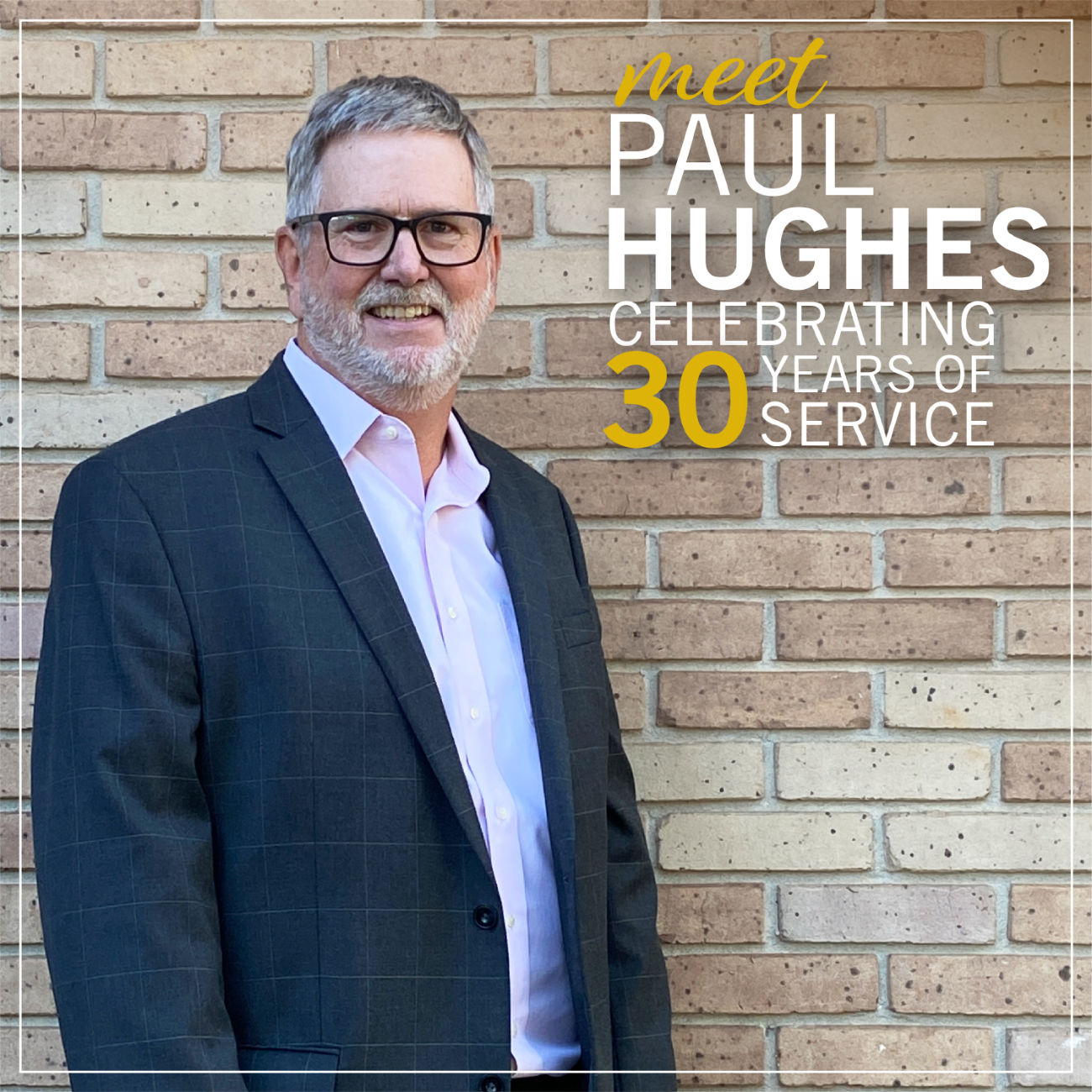 Please join us in congratulating President Paul Hughes on his 30th Anniversary with Greenville Federal Credit Union. Paul has served as President and CEO of the credit union since 1991. When asked what this credit union has meant to him, Paul replied,
"When my family and I arrived in Greenville in 1991, we thought that we would be here for 3-4 years…but we're still here! I have watched Greenville Federal Credit Union grow over the years because of the trust that our member owners place in us. This community is in my blood and I am overwhelmed by the continued support. We have been here for you for over 54 years and we look forward to many more."

Paul, you have set an exemplary standard for all of us with your work ethic and dedication to our mission and values. Thank you for everything you have done for the members of this credit union and the Greenville community all of these years.
About CEO Paul Hughes
Paul Hughes has served as President and CEO of Greenville Federal Credit Union since 1991. Prior to joining Greenville Federal Credit Union, Paul was the CEO of Broyhill Employees' Credit Union in Lenoir, NC. He began his credit union career with State Employees' Credit Union in various positions across North Carolina.
Under Paul's steady and thoughtful leadership, Greenville Federal Credit Union has enjoyed a sustained period of growth and success, with assets now over $360 million and membership at more than 32,000.
Paul served on the South Carolina League Board of Directors for 11 years and is also a member of the Board of various credit union service organizations including My CU Services, Innovative Business Solutions, and Vizo Financial.
In addition to his involvement at the state level helping credit unions, he is also involved in his community. Paul is a former President of the Kiwanis Club of Greenville and is a Board Member of the Greenville County Legislative Delegation Transportation Committee. He is a passionate supporter of Junior Achievement and other local non-profits.
Mr. Hughes is a graduate of the University of North Carolina at Chapel Hill with a B.S. degree in Business Administration.
Paul has been married to his wife Lisa for 35 years and they are both very proud of their two daughters, Andrianna and Elizabeth. They also welcomed their first grandchild, Ezra, in 2020.