What does the term "financial wellness" mean to you? For some people, the phrase means a way for you to have all the luxuries and comforts for your home and family without being restricted by your finances. For other people, it may mean financial stability where your income is greater than your collective debt as you can comfortably live within your means. For some, it means financial independence.

Basically, financial wellness means all of these things. When you are financially well, your generated income is continually building wealth throughout your lifetime. You can easily afford to pay for all your living expenses and other debts as you have a low debt-to-income ratio. In addition, you are able to save money for emergencies and invest money toward your retirement. In time, you may work less while your income increases as your money works for you through investments.
Aspects of Financial Wellness

There are several aspects of financial wellness: low or non-existent debts, building up savings, and having investments geared toward increasing personal wealth. Financial advisors will normally tell you that these three aspects can be achieved by anyone in the following three ways:
Eliminating or Reducing Credit Card Debt
Trying to get out of credit card debt can be difficult, as many people will obtain more credit cards to pay down their other, higher-interest, credit card balances. This issue leads to a continuing debt spiral that can be increased by a range of other debts such as mortgage loans, student loans, and car loans.
Taking steps to eliminate credit card debt and lowering other debts can help you keep more money in your pocket, which can then be used toward your savings and investments.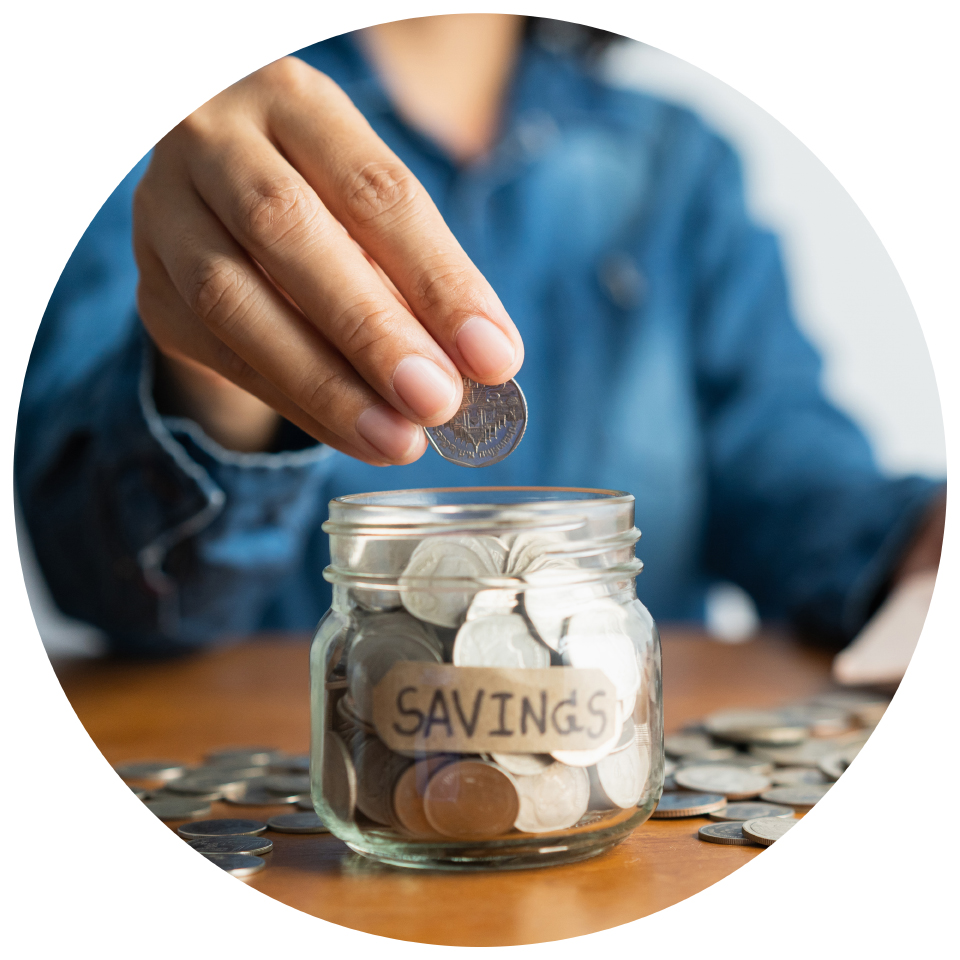 Building an Emergency Fund
An emergency savings is your way of covering any unexpected debts and expenses that may arise. The funds can pay for living expenses if you lose your job, experience a medical emergency, or if there is an accident where you must pay for costs of repair - such as damaging your car or your house experiences a disaster. You should have roughly 6 months' worth of your current living expenses saved in an emergency fund.
Unfortunately, most people don't have an emergency fund set up, or they may not have enough money in the fund to cover long-term expenses. When seeking financial independence, you need to establish a savings account for emergency funds that can help you get out of any financial jam.
Saving for Retirement
Saving for retirement is necessary for working Americans due to the uncertainty of having financial assistance programs, such as Social Security, available when it comes time to retire. Yet very few people are setting up a retirement accounts or keeping up with their existing retirement accounts through work, to ensure they have enough wealth for them to cover their living expenses. Setting up a retirement savings plan earlier in life, such as when obtaining your first job in your twenties, can ensure that you have a large enough nest egg to cover all your expenses later on in life.
Obtaining financial wellness is a worthy goal. Targeting these three key aspects in eliminating your credit card debts, opening up a savings account, and getting a retirement account, can allow you to successfully build your financial wealth.
We're Here to Help!
Did you know we have a personal financial management tool built into our online banking platform? Look for My Budget Manager in online banking to help track your spending patterns, set a budget and set goals.
If you have questions on budgeting or need assistance getting the most out of your accounts, stop by or give us a call at 800-336-6309.
This article is for educational purposes only. Each individual's financial situation is unique and readers are encouraged to contact the credit union when seeking financial advice on the products and services discussed.