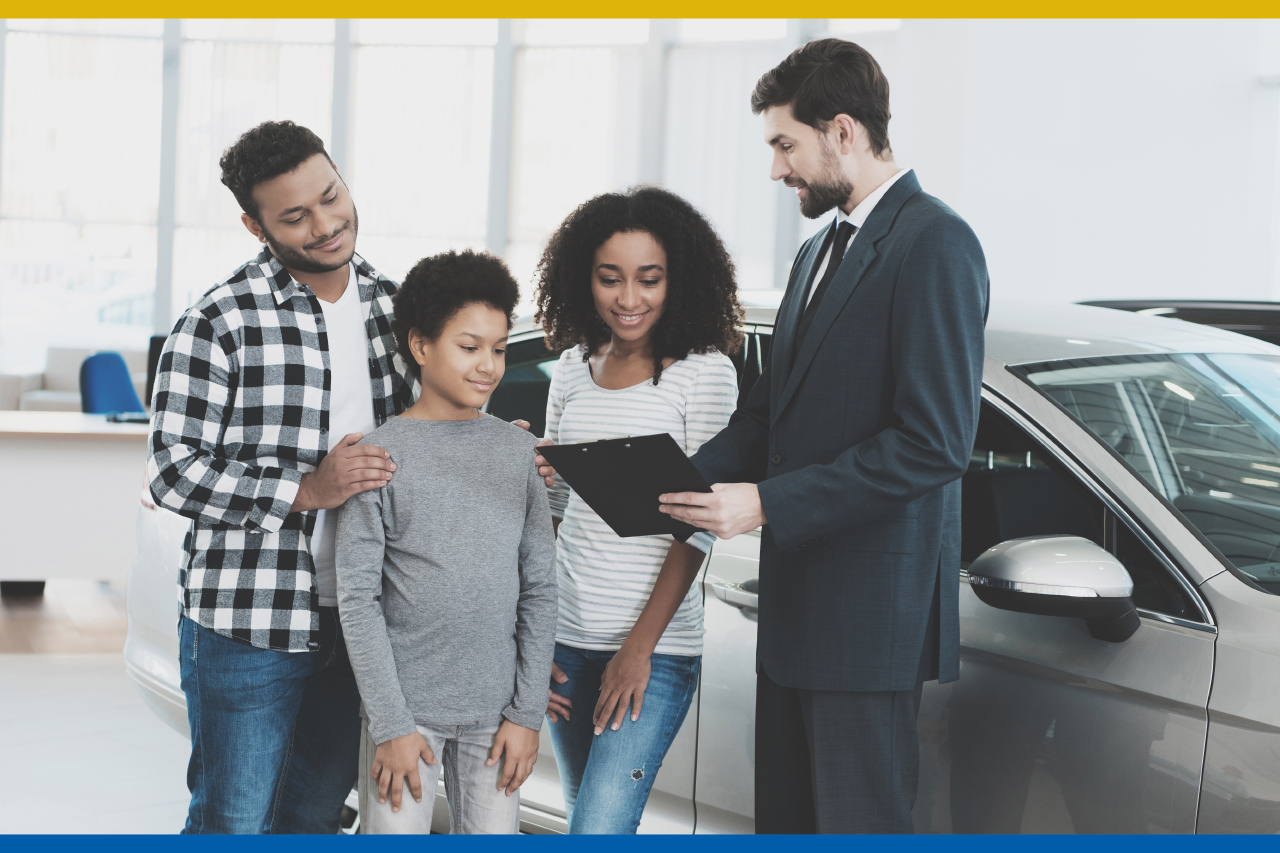 With enticing dealer and automaker incentives and rebates, ever expanding financing terms, and special 0% financing programs, it seems car buying is more affordable than ever. But are the deals as good as they sound?
Before you sign on any dotted line, consider factors beyond the interest rate – such as the total amount financed, the potential rebate, and the monthly payment. You may discover that special dealer financing isn't a good deal at all. By taking special 0% financing, are you forfeiting the manufacturer's rebate? Is their offer only for select vehicles or slow-selling models to help move them off of their lot? These programs may be limited to certain cars or have certain requirements, like a larger down payment or shorter contract length (36 or 48 months). They also might require the buyer to have an exceptional credit rating which many buyers won't meet.
Let the credit union help you get a better deal.
As a not-for-profit, the credit union offers some of the most competitive new and used auto loan rates available. And we offer new-car rates on pre-owned and refinanced vehicles with less than 30,000 miles and less than 2 years old.
Did you know the credit union can beat outside loan offers? If you qualify for a lower loan rate with another lender, contact the credit union. We will beat other lenders' rates by a quarter percent+ if the terms and collateral requirements are comparable (excluding automobile manufacturer and captive finance company 0% rate offers.) Learn more.
Take the stress out of financial negotiations.
Getting pre-approved for a low rate gives you the bargaining power when you are ready to make a purchase. Instead of worrying about your loan rate, you can spend more time negotiating a better price on the car you want.
Remember, you're the one making the purchase. You don't have to be pressured into spending too much money on your next purchase. And you can always contact the credit union to help determine used car values before you sign on the dotted line. Ultimately, we want to help you to feel confident that you are getting the best deal when buying your new or used car.
+Excluding auto manufacturer and captive finance company 0% rate offers; rate floor is 1.74%, offer excludes current loans held by Greenville Federal Credit Union.