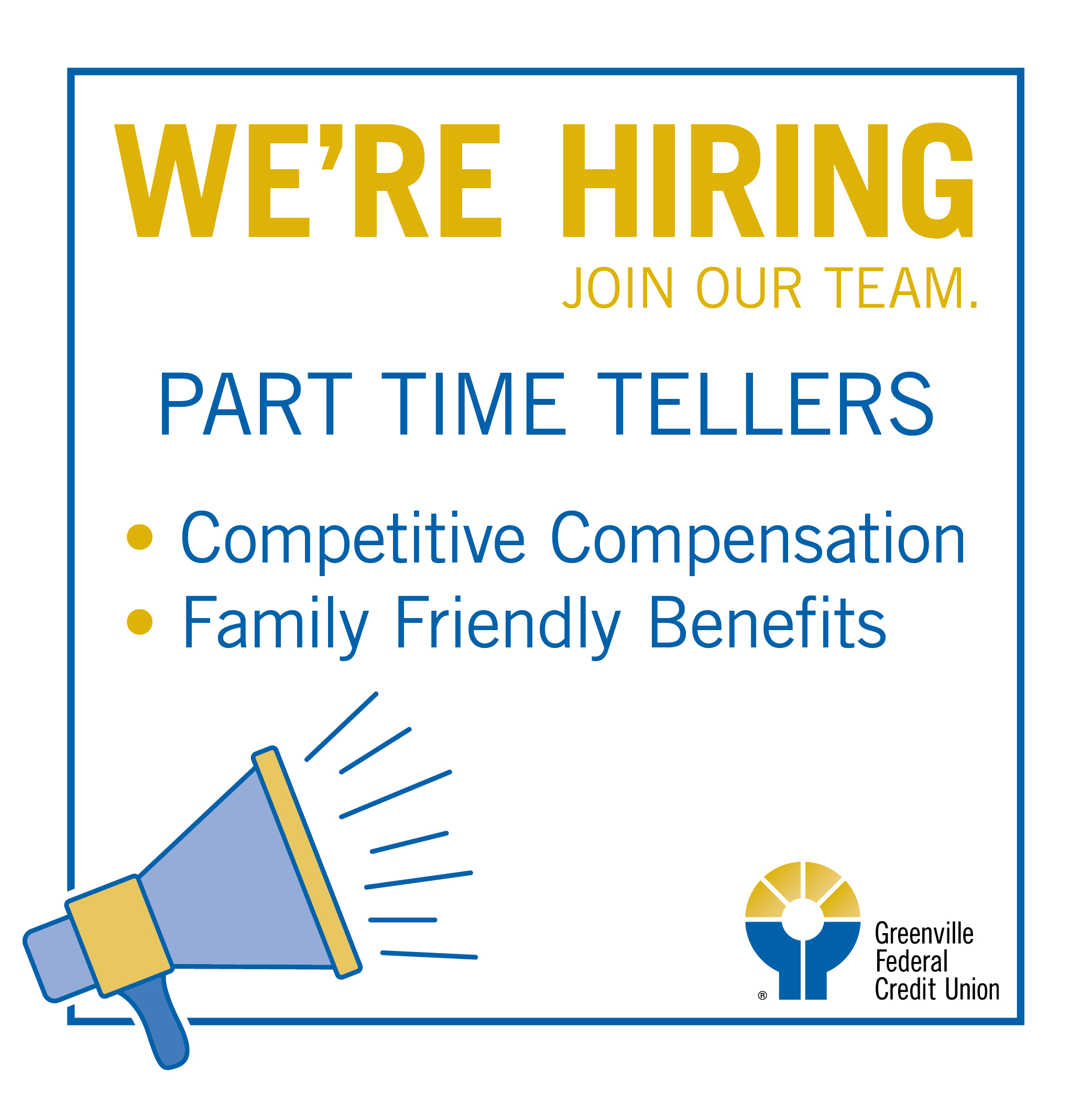 Greenville Federal Credit Union is recruiting for part time Teller positions that offer approximately 28 hours per week. Our Tellers are responsible for greeting members when they visit the credit union, completing express teller transactions and providing genuine service to all members. Responsibilities include but are not limited to processing deposits, withdrawals, transfers, and account maintenance to complete resolution in a courteous and timely manner as well as cross-selling products and services that best meet the members' needs financially.
Qualified candidates should possess education equivalent to a high school/GED diploma; possess a minimum of one year of similar or related experience, preferably within the lending/financial field; ability to work approximately 28 hours per week with some flexibility during the hours of 8:30am – 2:00pm daily. Applicants must also possess the ability to communicate with members in a clear, concise, and professional manner.
Greenville Federal Credit Union offers a competitive benefits package for part time employees to include: generous PTO to support work/life balance; holiday pay; a wide array of ancillary insurance products; very competitive 401-k plan with a generous match; and, a friendly work environment emphasizing service excellence. Resumes should be forwarded to HRTeam@greenvillefcu.com, or submitted using our online form. No phone calls please. Pre-employment screening includes SLED (criminal background and sex offender checks), consumer credit check, OFAC check, verification of bondability and previous employer check. EOE
Greenville Federal Credit Union is an 'at will' employer, meaning that employment has no specified term and that the employment relationship may be terminated at any time at the will of either party.

---
---